Cadillac XT4 Dayton OH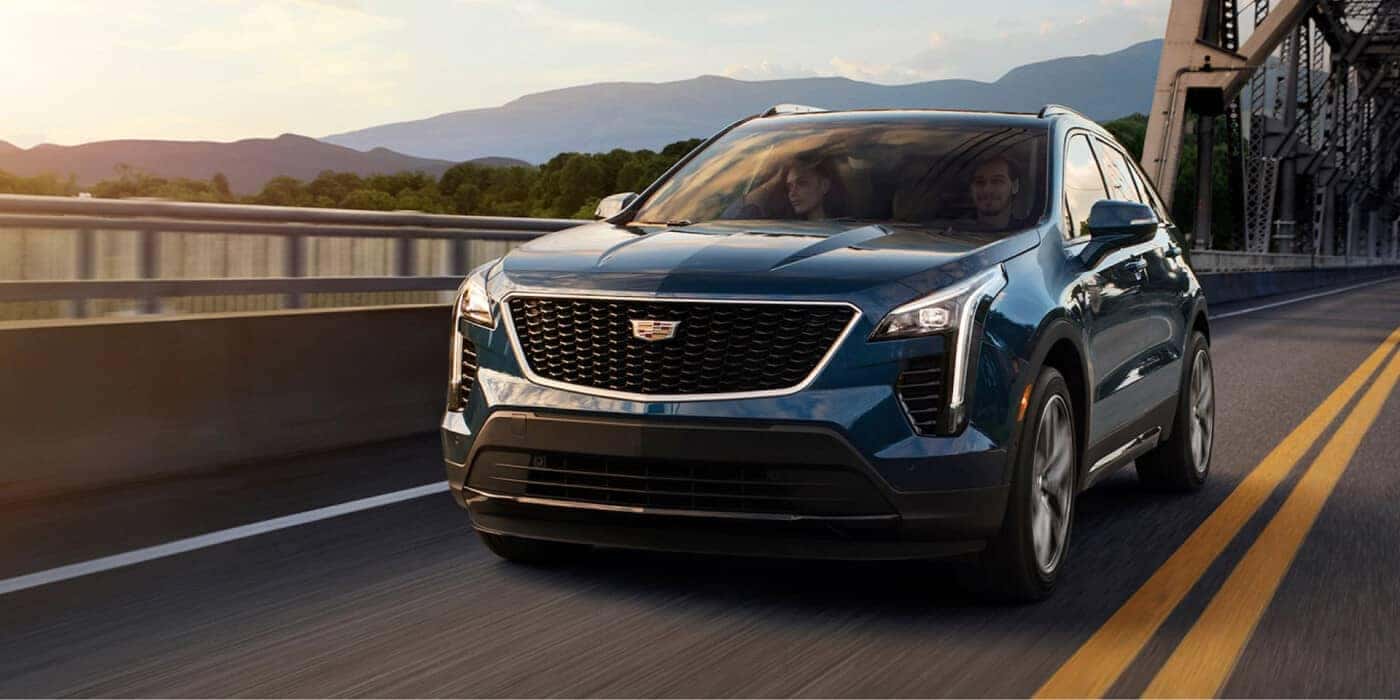 Discover the Sleek Elegance of the all-new Cadillac XT4
Get ready for the elegant comfort and styling of the affordable Cadillac XT4. Jeff Schmitt Cadillac is here to help you through your next big decision and can't wait to introduce you to the newest member of the Cadillac SUV lineup. Folks from Dayton love our expertise and huge selection, so come on down and see what all the fuss is about.
A Classy Cadillac
You've always wanted a Cadillac and the new XT4 is designed with you in mind. This luxury crossover makes a bold statement on the road. When you see this streamlined beauty coming down the street, you'll want to do a double take. Its dominant stance and sculpted body make this luxury compact SUV stand out. And it's priced so it won't set you back a mortgage payment. It's not just a pretty face. The XT4 has a turbocharged four-cylinder engine and nine-speed automatic transmission under the hood.
A Cabin That Lives Up to Its Name
And the Cadillac XT4 doesn't just make an impression on the outside. You can snuggle down into the easy comfort of its cabin with four-way lumbar support for the driver and lots of power seat adjustments for everyone. Leather and chrome add elegance and charm to the interior, and there's tons of legroom in the rear-seat.
Feel the Difference
When you're ready to immerse yourself in the cool elegance of the Cadillac XT4, then it's time to visit Jeff Schmitt Cadillac in Beavercreek. We know the in's and out's of our Cadillac models and we're here to guide to you through the labyrinth of buying a new vehicle. We're just down the road from Dayton on US 35 and we're ready to put you in the driver's seat of the vehicle you need.
Safety When You Need It
The Cadillac XT4 is putting safety first with some awesome standard features such as Rear Park Assist and Intelligent Brake Assist. The Rear Park Assist helps you avoid obstacles when you're backing up. Using sensors and a rear view camera, this system displays your course on your infoscreen when you're backing into a parking spot. The displace zones out hot spots going from cautionary yellow, increasing to orange and finally red when you're too close.
Let our team demonstrate all these new safety features and more when you stop in for a test drive behind the wheel of Cadillac's newest SUV.
Glide Away in a Cadillac
The Cadillac XT4 is the newest generation of luxury and elegance from Cadillac. Jeff Schmitt Cadillac knows you don't have the time to search and research your next car, so we do the legwork for you. We offer full service and easy financing to keep you on the road. We're always pleased to help folks from Dayton and our commitment to you doesn't end once you drive off the lot. From financing to full service, our team can do so much more than just sell you a car, so stop by today and find out how much Jeff Schmitt Cadillac can do for you and your new XT4.
Why Buy from Jeff Schmitt Cadillac?
For years now, we've been the Miami Valley's leader in Cadillac selection, sales, and service. That's because we're driven – not by money or profits, but by your total satisfaction. If you take the time to make Jeff Schmitt Cadillac your first visit, we'll give you all the reasons you need to make us your last visit as well. From the moment you arrive, we'll have your back, and we'll work to earn your business the right way – not with flashy gimmicks, but by putting your needs first every time. We want to show you that it really is possible to find a car dealer you can count on for all your automotive needs.
We'll help you discover each dynamic feature of your Cadillac vehicle, both inside and out. From the comfort of our showroom near Dayton, we'll introduce you to your perfect version of renowned Cadillac luxury. Come and see just what the Jeff Schmitt Cadillac team and the Jeff Schmitt Advantage can do for you. We promise you won't regret it.